ABOUT REIKI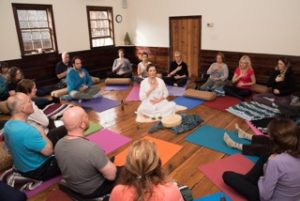 Reiki, is a safe, non-toxic healing modality, compatible with all medical treatment. The NIH, National Institutes of Health, identifies Reiki as one of several bio-field therapies of integrative medicine. Research has demonstrated Reiki's efficacy in improving immune function, relieving pain, and reducing psychological symptoms of stress. It improves quality of life and well-being for patients receiving cancer treatment.
Accessible to everyone, Reiki is a powerful healing technique that transmits universal life energy, through a trained facilitator, by physical touch or mental intention.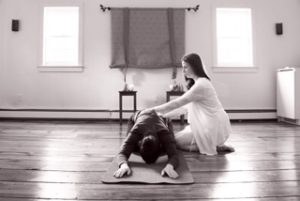 I facilitate Reiki healing for individuals and small groups by private appointment.
I conduct trainings in all levels of the Reiki healing system. Having received my Reiki Master Teacher credential in 2006, I have initiated over 40 individuals to the Reiki system.  I developed a specialty training for professional yoga instructors called Yoga-Rei.
LEVELS OF REIKI TRAINING
Traditional Usui Reiki First Degree
Intended for self-healing and family care, students will receive sacred energy attunements and learn Reiki energy transmission. A training manual that includes illustrations and applications as well as Reiki's history, principles and precepts will be provided. Traditional Usui Certificate of Completion is awarded.          
Traditional Usui Reiki Second Degree
Reiki's Second Degree training focuses on developing sensitivity to the bio-energy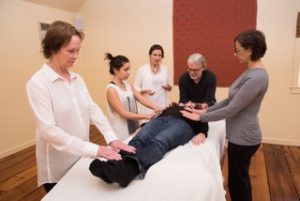 field and deepening the Reiki experience.  Students learn the healing symbols that magnify, balance and direct healing energy – including sending Reiki healing remotely.  Topics include the chakra system and how energy moves along the body's meridians. Traditional Usui Certificate of Completion is awarded. Pre-requisite: Reiki First Degree
Traditional Usui Reiki Advanced Practitioner
Advanced practitioner trainings are for holistic health professionals and those who seek to further sensitize their awareness to energy vibrations. The training includes specific healing protocols, intuitive development, case studies, how to establish an energy healing practice and business development. Traditional Usui Certificate of Completion is awarded. Pre-requisite Reiki First and Second Degree
Traditional Usui Reiki Master Training,  6 Month Apprenticeship
Mastery takes time. Participants emerge from the apprenticeship program with confidence, direction and connections to further their healing work. The apprenticeship includes the Master Reiki Training Manual, initiation in the master teaching symbols and protocols, assisting in Reiki trainings for first and second degrees, intuitive training and development, case studies, and on-going guided self-study.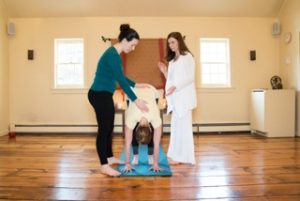 YOGA-REI,  A Non-traditional Reiki Training for Professional Yoga Instructors
The genesis of this specific training comes from my understanding of yoga teaching and how combining its practice with Reiki accentuates the union of body, mind and spirit – the goal of yoga. Open to yoga professionals working in all areas of instruction, this accelerated course combines First and Second Degree Training in a weekend. (This is the only time I combine the First and Second Degree trainings.)