The Four Seasons of Wellness program is a custom series of retreats and health education and group coaching sessions designed to enhance health by improving self-knowledge and self-care. Each retreat is four hours and includes yoga, mindfulness meditation, journal exercises, and, weather permitting, walks through the garden and grounds of the Preserve.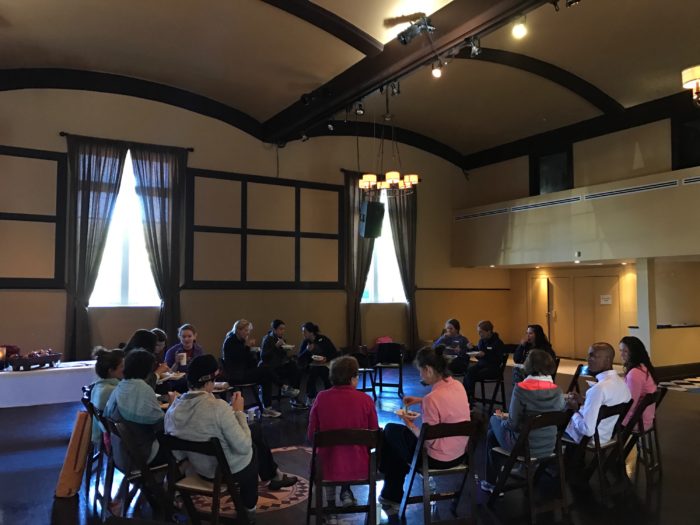 The health education and coaching sessions are 90 minutes and cover the evidence-based Duke Integrative Medicine Personalized Health Planning    process.  This combination of retreats and health planning experiences supports participants' inquiry throughout the year as they discover what health means for them and the actions needed to optimize well being.  It is ideal for individuals who seek to discover the motivation to take care of themselves and create a lifestyle that nourishes their vision of well-being.
RETREATS:   10 am – 1:30 pm, includes light lunch                                                      Fall – Sunday, October 15, 2017
Intro to Duke Integrative Medicine's Wheel of Health                                                  Winter – Sunday, January 7, 2018
A Mindful Winter
Spring – Sunday, March 4, 2018
Renew, Refresh & Declare                                                                                                Summer: Sunday, June 3, 2018
Energy & Action
Health Education & Integrative Coaching Sessions
Fall: Begin where you are:  vision, values and current states of health                           Sunday, October 29, 2017,  11 am – 12:30 pm
Winter:  The Science of Behavior Change: stages of change                                             Sunday, January 21, 2018,  11 am – 12:30 pm
Spring: Creating change:  evidence-based guided learning                                         Sunday, March 18, 2018,  11 am – 12:30 pm
Summer:  The role of accountability:  the buddy system                                          Thursday, July 21, 2018,  7 – 8:30 pm
Pricing & Registration
Reservations are required. Download the registration form here.
Single Retreat: $85, includes light lunch
Four Seasonal Retreats: $300
Single Health Education & Coaching Session: $50, includes refreshments
Four Sessions: $185
– limited to 25 participants
One Retreat & One Corresponding Coaching Session (pair): 120
Complete Four Seasons of Wellness Package: $450
Four Retreats and Four Health Education & Coaching Sessions